Large Enterprise Solutions
Join the ranks of successful companies relying on our innovative solutions to power their operations. Our software development team creates custom scalable solutions to meet your business needs, delivering results you can count on.
Management Information System
Otobit's MIS streamlines business operations, improves decision-making, and enhances performance. Our customizable solutions provide the insights you need to gain a competitive edge and meet the unique needs of your business.
Automation Solutions
Otobit's automation solutions harness the power of technology to streamline processes, increase efficiency, and drive profitability. With our software and automation tools, your business can reduce costs, minimize errors, and stay ahead of the curve.
Hosting Solutions
Securely host your applications on Azure, AWS, or Google Cloud Platform with Otobit. We ensure reliable performance and availability, so you can focus on your business with peace of mind.
Custom Software
Otobit develops custom software solutions tailored to meet your specific business needs. From ideation to deployment, our team ensures high-quality and efficient software development to help you achieve your goals
Mobile Applications
Otobit crafts expert mobile apps for iOS, Android, and cross-platform. From ideation to launch, we ensure optimized user experience to maximize your digital presence.
Start-Up Solutions
Looking to launch and grow your business? Otobit's start-up solutions can help. Our services include ideation, prototyping, MVP development, tech strategy, and architecture. Let us turn your vision into reality.
Shopify Websites
Launch your online store quickly and easily with Otobit's Shopify website development services. Our experts create custom Shopify websites that are responsive, easy to use, and optimized for search engines.
WordPress Websites
Revamp or create website with our WordPress service. Efficient, expertly crafted & optimized for digital marketing. Custom themes, responsive design & SEO for pro online presence.
UI/UX
Looking to create an unforgettable user experience for your digital product? Otobit's expert UX/UI team will design a user-friendly interface that is intuitive, engaging, and optimized for conversions.
Whatsapp Chatbot
Transform your customer communication with Otobit's WhatsApp ChatBot. With WhatsApp ChatBot streamline your business processes and enhance customer engagement. Contact us today to learn more.
Tech-Stack
Building blocks to your next successful project
Now Introducing WhatsApp Chatbot
A WhatsApp chatbot is an automated software program designed to interact with users on the WhatsApp messaging platform. It uses natural language processing (NLP) and artificial intelligence (AI) to understand and respond to user queries and commands in a conversational manner.
WhatsApp chatbots can be used for a variety of purposes, such as customer support, lead generation, e-commerce, and more. They can provide users with information, help them complete tasks, and even make recommendations based on their preferences and behavior.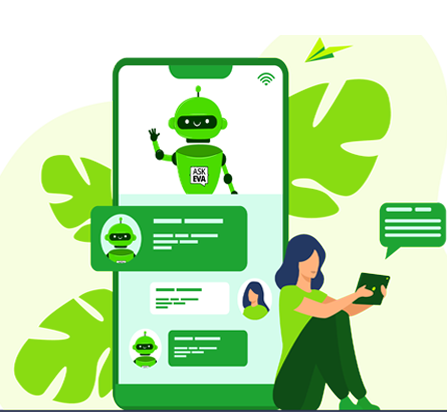 What Our Clients Say
Some kind words from our respected clients
Why Work With Us?
Trusted by some of the biggest brands...
Our clients are the heart of our business and we are honored to serve them. We take great pride in providing the highest quality products and services possible. Our goal is to always exceed these expectations to gain loyalty in return and look forward to continuing to build strong relationships with them.